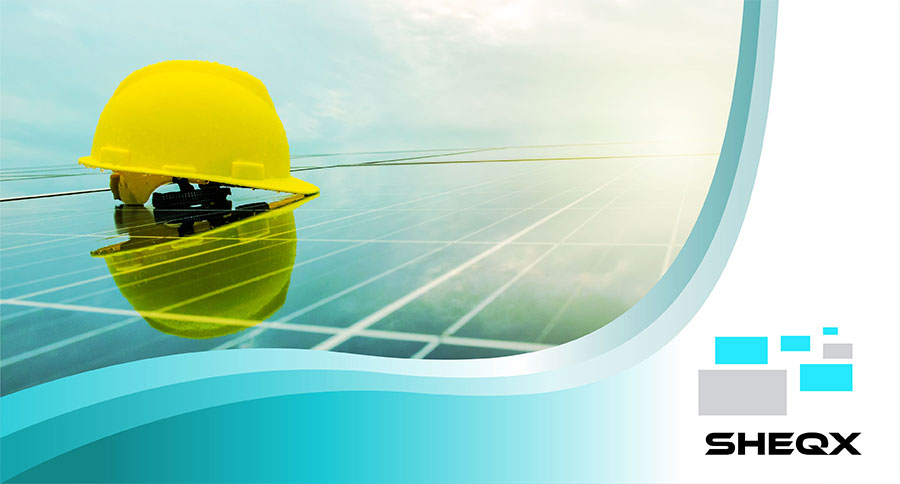 SHEQX
How to Reduce Your Office's Waste – P1
As the world takes a greater interest in protecting the environment more companies are becoming increasingly conscious of their choices.
If you're one of those businesses who are willing to take the necessary steps to play your part and reduce your footprint a good place to start would be to reduce the amount of waste associated with your operations.  In this two-part post, we look at six ways to reduce your office's waste.
Offer recycling facilities
Make sure you have recycling facilities throughout your office. Put paper and printer cartridge recycling receptacles near all printers and copiers and include separate recycle bins for glass, paper and plastic in break rooms and kitchens. Offer your staff members incentives for their recycling efforts and raise awareness around the office.
SHEQX's solution transforms your company's data into rich visuals for you to collect and organise, so you can focus on what matters to you. Stay in the know, spot trends as they happen and push your business further.
Avoid colour printing
Colour printing generally uses more ink so try and print in black and white wherever you can. Another way to reduce your printing footprint is to buy recycled toner and ink. Cartridges contribute metals and plastics to landfills so using cartridges that can be refilled will help alleviate some of this environmental stress.
Go paperless wherever possible
The more paper you cut out of your operations the better your drive for eco-friendliness around the office. Store all your documents, policies and other information online. Printing out employee handbooks is outdated and wasteful rather store them on a central drive where all your employees can access it if necessary.
Don't miss part two of our post where we look at three more ways to reduce your office's waste.
LOOKING FOR A SAFETY, HEALTHY, ENVIRONMENT AND QUALITY (SHEQ) MANAGEMENT SOLUTION THAT WILL ASSIST TO DRIVE COMPLIANCE WITH INTERNATIONAL STANDARDS? OUR SHEQX SOLUTION AGGREGATES SHEQ DATA IN A SINGLE, AUDITABLE DATABASE AND MANAGES ANALYSIS AND REPORTING EFFECTIVELY, ENSURING EFFECTIVE COMPLIANCE AND A MORE ROBUST APPROACH TO CORPORATE SUSTAINABILITY. CONTACT SHEQX FOR MORE INFORMATION TODAY.