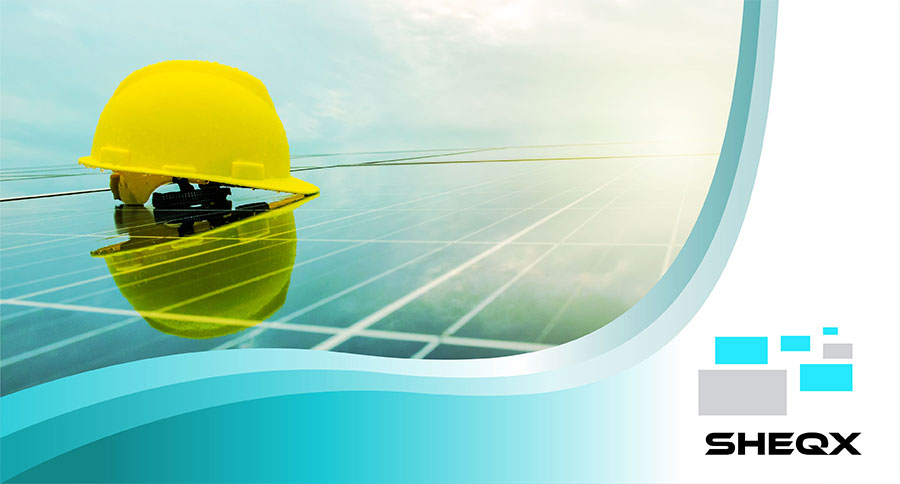 SHEQX
Afew Things to Consider When Choosing Health and Safety Software – Part 1
The practices for health and safety in the workplace are better today than they've ever been. This is in part due to an increased focus on promoting a professional approach to occupational health and safety and the rise of technology aimed at assisting professionals in achieving safer workplaces.
Thanks to health and safety software organisations you can manage compliance with functionality such as risk assessments, maintenance checks, incident reporting and training. A good solution also makes legal compliance efficient and ensures that there is an audit trail.
Choosing the wrong health and safety management software can be stressful because the wrong decision could cost your organisation lots of money.  In this two-part post, we'll look at six things to consider when choosing the right health and safety software solution.
Functionality
The most important factor to consider when selecting a health and safety management solution is the functionality. In the world we live in you need a comprehensive solution that includes multiple modules for environmental, health, and safety regulations. Look out for functionality that includes not only legal compliance, audit trails and risk assessments but also a solution that can be used on or offline, via mobile and allows for photo evidence to name a few. Where possible you should also look for a solution that allows you to build your own functionality.
SHEQX's solution transforms your company's data into rich visuals for you to collect and organise, so you can focus on what matters to you. Stay in the know, spot trends as they happen and push your business further.
Accessibility
The main reasons employees slack on health and safety management is because using systems and trying to log incidents have traditionally been very tedious tasks. Your software solution should make it easy for everyone involved.  Look out for solutions that are user friendly, load quickly, and prompts or guides employees.  You should also look for solutions that allow your employees access to the system in the field so they can log incidents when they happen.
Scalability
Whether it is an immediate need or a long-term goal, you should factor in the ability to scale to multiple facilities, contract manufacturers, suppliers and customers. Look for systems that can provide a central location for managing locations, sites, keywords, access rights and processes—ensuring each facility can conduct business on their terms, but provide a real-time rollup of data to the enterprise.
Don't miss part two of our post where we look at three more things to consider when choosing the right health and safety software solution.
ARE YOU LOOKING FOR A SAFETY, HEALTHY, ENVIRONMENT AND QUALITY (SHEQ) MANAGEMENT SOLUTION THAT WILL ASSIST TO DRIVE COMPLIANCE? OUR SHEQX SOLUTION WILL DO EXACTLY THAT. IT AGGREGATES SHEQ DATA IN A SINGLE, AUDITABLE DATABASE AND MANAGES ANALYSIS AND REPORTING EFFECTIVELY, CONTACT SHEQX FOR MORE INFORMATION TODAY.