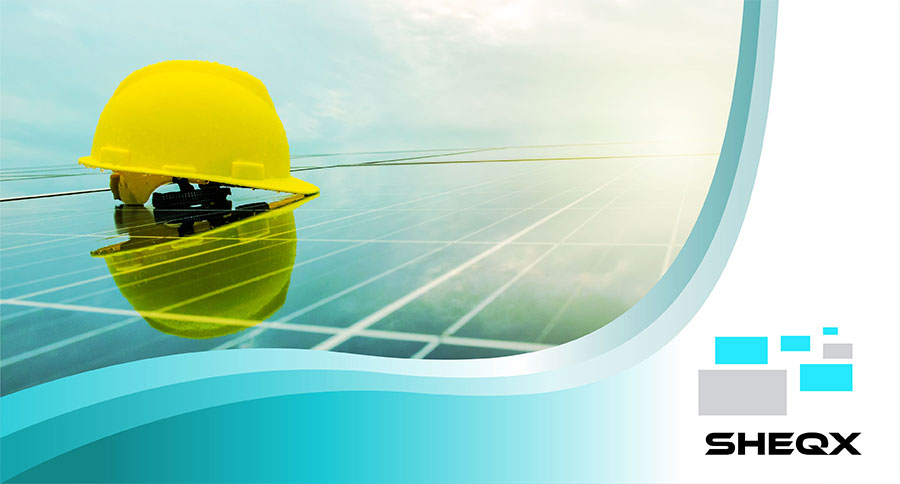 SHEQX
6 Everyday Office Safety Hazards – Part 2
When we think about health and safety in the workplace we seldom think about the office environment. This is because you wouldn't think that working in a job where most of the tasks are completed while sitting in a chair would be fraught with danger.
This misconception often leads to people overlooking health and safety in the office. The risks may not be as dangerous as those associated with working onsite in a construction environment but that does not mean they do not exist.
The statistics for on the job injuries in an office setting are certainly much higher than they should be which is why we will look at some of the common safety hazards around the office in this two-part post.
Vision problems
The eyes of our office workers take a lot of strain staring at computer screens all day and this is no doubt compounded by poor lighting and excessive air conditioning. Many office workers experience dryness and eye irritation with difficulty focusing.
SHEQX's solution transforms your company's data into rich visuals for you to collect and organise, so you can focus on what matters to you. Stay in the know, spot trends as they happen and push your business further.
Overexertion
While most lifting in an office environment does not involve heavy objects, if not done correctly it can cause severe stress on the back and lead to injuries. You should encourage your staff to practise good lifting techniques and consider factors like the weight and shape of the object as well as the height of the lift.
Electrical hazards
Almost all of the equipment in an office setting runs on electricity and if any of this equipment is faulty it poses a real threat to your staff. All electrical equipment needs to be installed correctly and adequately maintained.
Regardless of whether you run an office or a mine site, health and safety is something that should never be overlooked. We know how much you need to focus on so take the hassle out of managing your workplace health and safety with the SHEQX (Health, Safety, Environment and Quality) solution.
WITH IT YOUR ORGANISATION CAN EFFECTIVELY MANAGE SHEQ PROCESSES AND DRIVE CONTINUOUS OPERATIONAL PERFORMANCE IMPROVEMENT, EFFECTIVELY REDUCING RISK AND COST. CONTACT SHEQX FOR MORE INFORMATION TODAY.