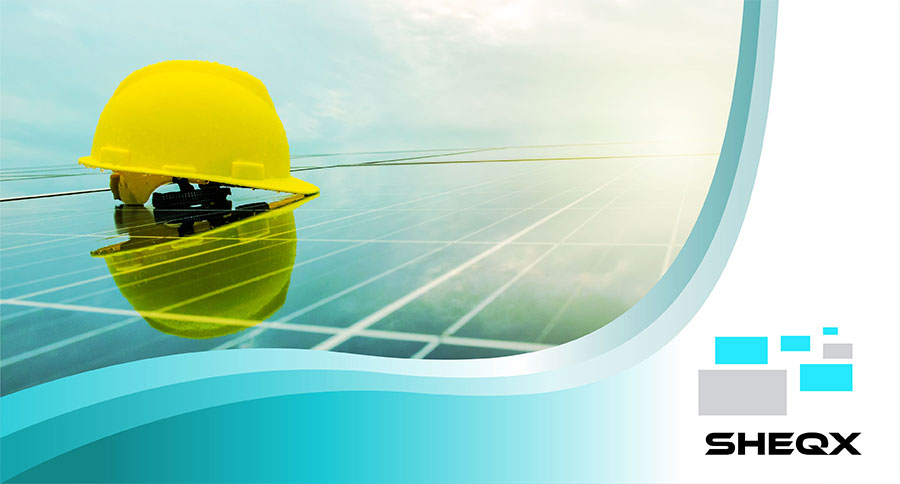 SHEQX
6 Tips to Get Your Employees Involved in Safety – Part 1
Your employees are a key component of any health and safety plans you put in place. Without their buy in you may find yourself in hot water should things go wrong.
In this two-part post we will look at 6 tips to get your employees involved in safety in the workplace.
Encourage employee involvement
Involving your employees in as much of the planning and implementation of health and safety policies is important if you want them to adhere to the regulations you set out. For example, if you're considering changing your personal protective equipment (PPE) gather your stuff and get their input on how the proposed new PPE functions and how it compares to what they are currently using.
SHEQX's solution transforms your company's data into rich visuals for you to collect and organise, so you can focus on what matters to you. Stay in the know, spot trends as they happen and push your business further.
Include a health and safety clause in all contracts
If adhering to health and safety regulations is essential in your industry you should protect yourself and your employees by including a clause in your employees' contracts of employment stating that "failure to adhere to health and safety regulations may lead to disciplinary action and/or possible dismissal". This rule must be applied consistently and continuously to build a culture of safety awareness and ensure that workers can't claim they're being singled out for punishment.
Reward safety records
What better way to get your employees excited about health and safety than by rewarding outstanding safety records? Why? Because recognition is one of the highest form of praise and it is always a good motivator. Monetary rewards or competitions are a great way to encourage employees to strive for perfection and improve and maintain safety numbers.
Lookout for part 2 of our post where we look at three more tips to help get your employees involved in safety in the workplace.
MANAGING HEALTH AND SAFETY IN THE WORKPLACE CAN SEEM LIKE QUITE A CHALLENGE, BUT WITH THE SHEQX (HEALTH, SAFETY, ENVIRONMENT AND QUALITY) SOLUTION YOUR ORGANISATION CAN EFFECTIVELY MANAGE SHEQ PROCESSES AND DRIVE CONTINUOUS OPERATIONAL PERFORMANCE IMPROVEMENT, EFFECTIVELY REDUCING RISK AND COST. CONTACT SHEQX FOR MORE INFORMATION TODAY.