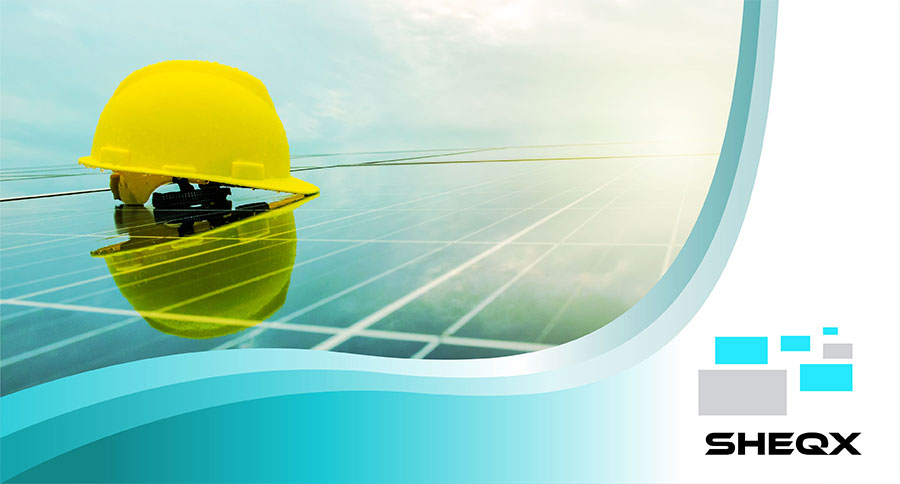 SHEQX
15 Top Tips for SHEQ Compliance Part 3
While safety, health, environment and quality (SHEQ) compliance is usually seen as the responsibility of the employer, it also needs the support and active involvement of employees. Considering the consequences of poor SHEQ compliance, it should be a logical priority to follow the established policies and procedures as a matter of fact.
The failure to adhere to SHEQ policies and procedures can have dire consequences for both employer and employee.
While the employer can be held responsible and be liable for damages according to the Occupational Health and Safety Act of 1993, the employee can suffer serious injury and face long-term health issues, or even death. In fact, some reports suggest that as many as 80% of all accidents in the workplace are caused by unsafe acts of workers.
Here are some tips to maintain SHEQ compliance and stay safe in the workplace.
Have an information board where you have a copy of the OHS Act displayed, as well as any updates on SHEQ policies and procedures and the latest SHEQ news.
There should be a formal process where incidents in the workplace are reported. This is a big priority in SHEQ compliance as it can prevent future incidents and improve the safety of the current work environment. Regular SHEQ records should be kept and used to provide reports on any recurring issues as well as to form a safety strategy in the workplace.
SHEQX's solution transforms your company's data into rich visuals for you to collect and organise, so you can focus on what matters to you. Stay in the know, spot trends as they happen and push your business further.
Do regular risk assessment and involve employees – their safety and good health depend on SHEQ compliance, so they need to be active stakeholders in perfect and continuous SHEQ compliance. Do a walkabout of the workplace and identify potential hazards and instances where more safety measures could be of value. Allow employees to give input – as they work with the equipment and machinery and spend their whole day in the work environment, they might see things that you might have missed.
Have regular toolbox talks with employees where they get the opportunity to give insight into their experience in the workplace and can make requests regarding issues they feel should be addressed.
The procedures for reporting any SHEQ hazards or health risks should be familiar to all employees – they need to know when to report to their supervisor any issues, as well as who the designated safety officer is. They also need to know who the first aid officer is and where first aid material is kept to ensure instant action in case of emergency.
Having these measures in place goes a long way to ensuring SHEQ compliance in the workplace and safeguarding both employee and employer.
FOR A WORLD-CLASS SHEQ SOLUTION THAT WILL MAKE SHEQ COMPLIANCE EASIER TO IMPLEMENT AND MAINTAIN AND MORE EFFECTIVE TO APPLY, CONTACT  SHEQX TODAY TO FIND OUT MORE ABOUT OUR BESPOKE SHEQX SOLUTION.