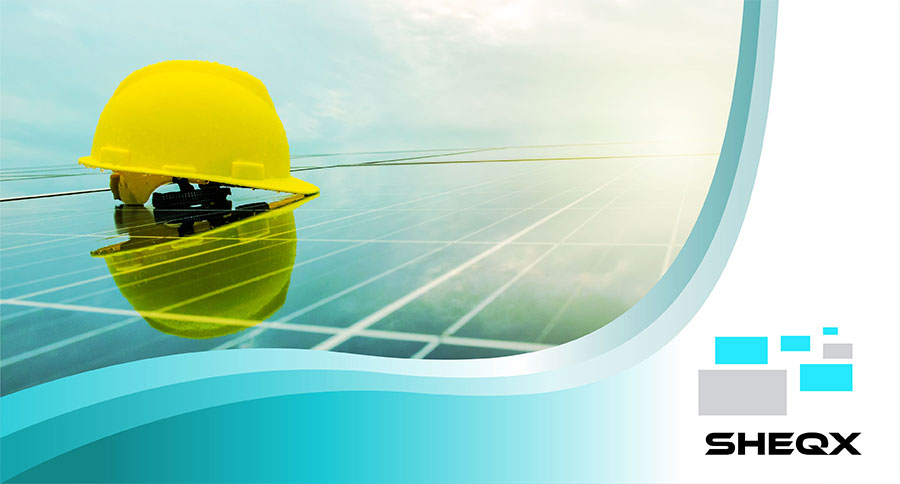 SHEQX
15 Top Tips for SHEQ Compliance Part 2
While safety, health, environment and quality (SHEQ) compliance is usually seen as the responsibility of the employer, it also needs the support and active involvement of employees. Considering the consequences of poor SHEQ compliance, it should be a logical priority to follow the established policies and procedures as a matter of fact.
The failure to adhere to SHEQ policies and procedures can have dire consequences for both employer and employee.
While the employer can be held responsible and be liable for damages according to the Occupational Health and Safety Act of 1993, the employee can suffer serious injury and face long-term health issues, or even death. In fact, some reports suggest that as many as 80% of all accidents in the workplace are caused by unsafe acts of workers.
Here are some tips to maintain SHEQ compliance and stay safe in the workplace.
The physical work environment can pose a serious SHEQ hazard, so have measures in place to minimise this risk. Make sure that the premises are well-ventilated, that safe storage for hazardous materials are provided and that walkways are steady and sturdy, with no risk of slips, spills and falls. Stairs should be sturdy and railings should be secure.
SHEQX's solution transforms your company's data into rich visuals for you to collect and organise, so you can focus on what matters to you. Stay in the know, spot trends as they happen and push your business further.
Make sure that any potential SHEQ hazards that cannot be eliminated, e.g. electrical cords necessary to power machinery, stacks of containers or steps/low ceilings are clearly indicated and warnings are visible well in advance of the hazard.
Make sure that emergency plans and evacuation points are displayed around the workplace so that employees know what to do and where to go in case of an emergency event. Have emergency exit routes marked in fluorescent signs and make sure emergency exits are accessible and safe to use. When things go wrong, people tend to panic and make mistakes, so take this into consideration when implementing these emergency measures.
PPE (personal protection equipment) should be made available to all employees and there should be spare PPE in case it is needed. PPE forms a big part of ensuring SHEQ compliance in the workplace and is one of the main priorities all employers as well as employees should have.
All PPE needs to be inspected regularly to ensure that it is in perfect working condition and safe to use. Maintenance is important in keeping PPE safe, as is storing it in a safe and appropriate manner.
Having these measures in place goes a long way to ensuring SHEQ compliance in the workplace and safeguarding both employee and employer.
FOR A WORLD-CLASS SHEQ SOLUTION THAT WILL MAKE SHEQ COMPLIANCE EASIER TO IMPLEMENT AND MAINTAIN AND MORE EFFECTIVE TO APPLY, CONTACT  US TODAY TO FIND OUT MORE ABOUT OUR BESPOKE SHEQX SOLUTION.