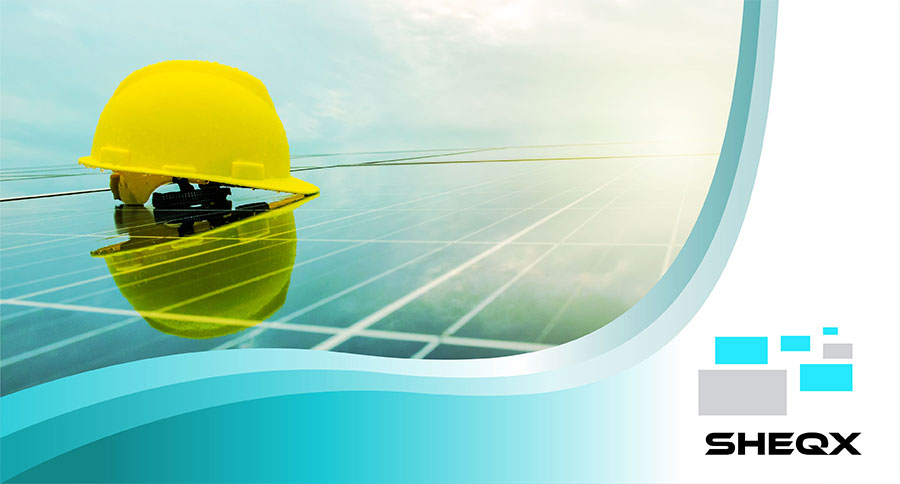 SHEQX
15 Top Tips for SHEQ Compliance Part 1
While safety, health, environment and quality (SHEQ) compliance is usually seen as the responsibility of the employer, it also needs the support and active involvement of employees. Considering the consequences of poor SHEQ compliance, it should be a logical priority to follow the established policies and procedures as a matter of fact.
The failure to adhere to SHEQ policies and procedures can have dire consequences for both employer and employee.
While the employer can be held responsible and be liable for damages according to the Occupational Health and Safety Act of 1993, the employee can suffer serious injury and face long-term health issues, or even death. In fact, some reports suggest that as many as 80% of all accidents in the workplace are caused by unsafe acts of workers.
Here are some tips to maintain SHEQ compliance and stay safe in the workplace.
Make sure all employees have a basic understanding of first aid and that there are appointed employees trained and certified in first aid in the workplace. Basic principles under SHEQ principles would include the appropriate response in case of medical emergency, CPR, what not to do – e.g. move someone with possible back or internal injuries unless necessary – and how to react to and the basic treatment of shock and conditions such as asthma and epilepsy.
SHEQX's solution transforms your company's data into rich visuals for you to collect and organise, so you can focus on what matters to you. Stay in the know, spot trends as they happen and push your business further.
Another big potential threat is fire, yet few workplaces have measures beyond the prerequisite firefighting SHEQ equipment. A good idea is to have at least one employee trained and certified in firefighting, with the rest of the employees aware of basic principles; regular fire drills are also encouraged.
Make sure that all employees have undergone basic training on the SHEQ policies and procedures and that this is also included and prioritised in the induction training of all new employees. Anyone joining the company should undergo induction training as soon as possible; failure to do so might result in catastrophic event in the case of an emergency or failure to comply to the SHEQ policies and procedures.
Make sure that all employees are trained to use the equipment, tools and machinery they use as part of their jobs, and that they know how to use this equipment in a such a manner that is safe to both themselves and their co-workers.
Keep machinery well maintained and clean to avoid any malfunctions; also ensure that machinery, equipment and tools are kept in a safe place when not in use, with restricted access.
Having these measures in place goes a long way to ensuring SHEQ compliance in the workplace and safeguarding both employee and employer.
FOR A WORLD-CLASS SHEQ SOLUTION THAT WILL MAKE SHEQ COMPLIANCE EASIER TO IMPLEMENT AND MAINTAIN AND MORE EFFECTIVE TO APPLY, CONTACT  US TODAY TO FIND OUT MORE ABOUT OUR BESPOKE SHEQX SOLUTION.