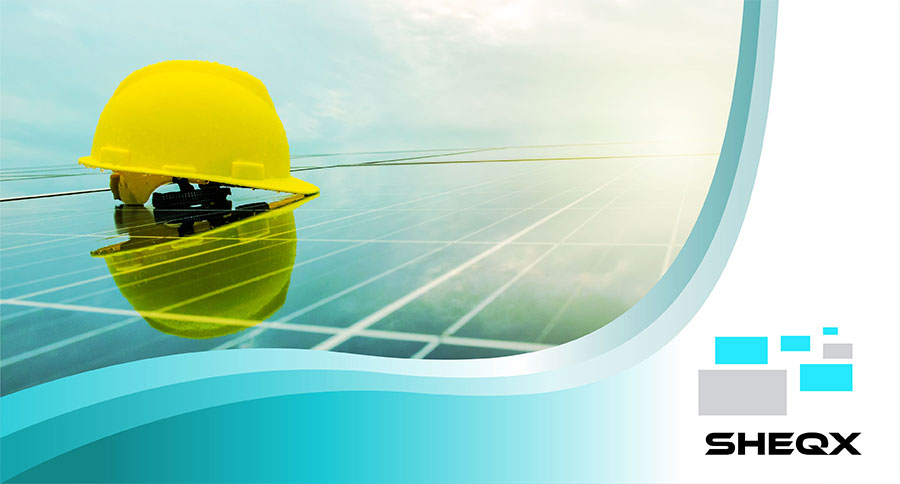 SHEQX
Securex 2018 Launches Cyber Lab Feature
Information security is an extremely hot topic both within Africa and the rest of the world – and for good reasons. It is also the centrepiece of Securex South Africa, the biggest security and fire trade show of its kind on the African continent, who is launching a brand-new Cyber Lab feature this year.
The Cyber Lab is powered by XGRC Software, a range of integrated management system solutions available locally through Strategix Application Solutions. The integrated management systems are designed to meet a company's governance, risk management and compliance (GRC) strategy, including cybersecurity.
Hence the goal of the new Cyber Lab is to create an area where awareness of information security can be raised, through an interactive approach. The Cyber Lab will showcase a stereotypical 'hacker's bedroom' setup, taking visitors through a number of practical scenarios that could affect both business and personal life.
SHEQX's solution transforms your company's data into rich visuals for you to collect and organise, so you can focus on what matters to you. Stay in the know, spot trends as they happen and push your business further.
There will also be an interactive demo area, where attendees can review and get to grips with a real-life example of an information security management system (ISMS).
 "In this information age, information assets are incredibly valuable to any business. Unfortunately, at the same time, such assets are also highly vulnerable to external threats," explains Jacob O'Brien, Strategix managing director.
"To put this statement into practical terms, the loss of information could result in a company losing its competitive advantages, dwindling customer confidence, a nosedive in brand image, and could even result in a lawsuit. Uninformed organisations are at very high risk of exploitation."
The Cyber Lab will feature specialist speakers, covering educational topics which include 'Social Engineering' (which will incorporate an interactive real-life scenario), 'Cloud Safety', and 'What is an ISMS?.'
According to O'Brien, the speakers will showcase the intricacies of the ISO 27001:2013 standard, the only auditable international standard for ISMSes. "We will address the legal implications of the standard and look at why organisations need to assess risks associated with their information assets, and how these risks can be mitigated," O'Brien continues.
"ISO 27001:2013 applies to all types of businesses regardless of size, complexity and geographic location. It is especially important for the businesses dealing with confidential information including banking and financial firms, healthcare organisations and IT services companies," adds Francois Labuschagne, managing director of DQS South Africa, and one of the upcoming speakers at Securex 2018.
"The Cyber Lab is just one of our value-added Securex features for visitors to the show. We have also launched a new app, which provides delegates with all of the show's info and at their fingertips," says Sven Smit, portfolio director at Specialised Exhibitions Montgomery.
The easy-to-use and convenient app includes all the details needed to navigate through Securex this year: exhibitor and partner details, free-to-attend seminar programme, practical information on the venue, travel, show times, daily activity details on competitions, giveaways, demos and new product launches.
Visit www.securex.co.za to download the new Securex app from Google Play or iTunes.
Securex 2018 will take place at the Gallagher Convention Centre in Midrand from 22 to 24 May 2018, alongside A-OSH EXPO, Africa's leading occupational safety and health trade exhibition.
FOR MORE INFORMATION ON THE EXPO, PLEASE CONTACT SPECIALISED EXHIBITIONS MONTGOMERY ON +27 (0) 11 835-1565.