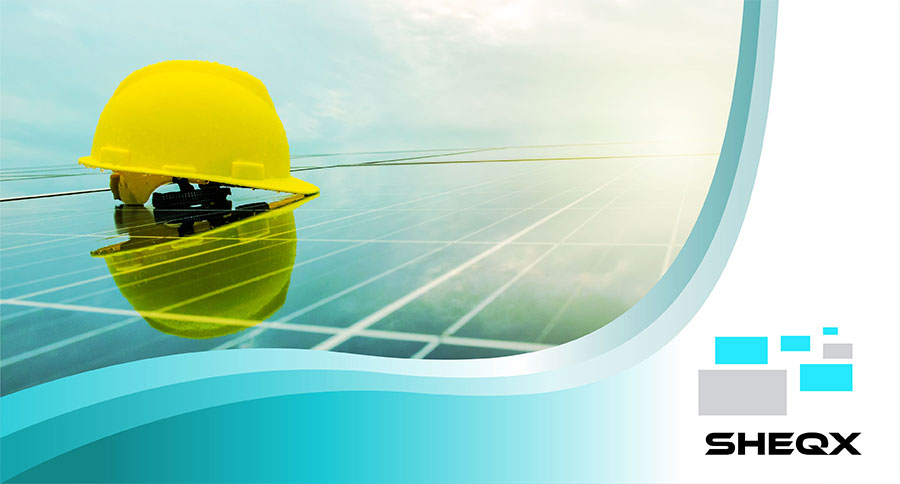 SHEQX
6 Ways to Make Your Business Eco-Friendlier – Part 1
Operating an eco-friendly business is not only good for the environment but for your organisations bottom line.
As the world takes a greater interest in protecting the environment more companies are becoming increasingly conscious of their choices and are willing to take the necessary steps to play their part and reduce their footprint.  In this two-part post we look at 6 ways to make your business eco-friendlier.
Go paperless
Thanks to technology the concept of going paperless does not seem impossible anymore. Reducing the amount of paper your company uses could save you loads of cash in the long run in addition to being good for the environment so it is a good place for most organisations to start. Make sure you spread the word and help your staff understand your efforts and why they are important.
SHEQX's solution transforms your company's data into rich visuals for you to collect and organise, so you can focus on what matters to you. Stay in the know, spot trends as they happen and push your business further.
Conserve water and energy
Once again technology is on our side in this endeavour. Installing smart faucets and filters can help reduce the amount of water you consume by controlling water pressure and preventing unnecessary wastage. Make sure you fix and leaking taps and switch to energy saving light fixtures for added energy savings.
Recycle
Make a conscious effort to encourage a recycling culture around the office. Lead by example and recycle all of your old electronics instead of throwing them out. Encourage your staff to recycle their waste by providing separate facilities for paper, plastic and glass.
Don't miss part two of our post where we look at three more ways to make your business eco-friendlier.
MANAGING HEALTH, SAFETY, ENVIRONMENT AND QUALITY CONCERNS IN THE WORKPLACE CAN SEEM LIKE QUITE A CHALLENGE, BUT WITH THE SHEQX SOLUTION YOUR ORGANISATION CAN EFFECTIVELY MANAGE THESE PROCESSES AND DRIVE COMPLIANCE. CONTACT SHEQX FOR MORE INFORMATION TODAY.