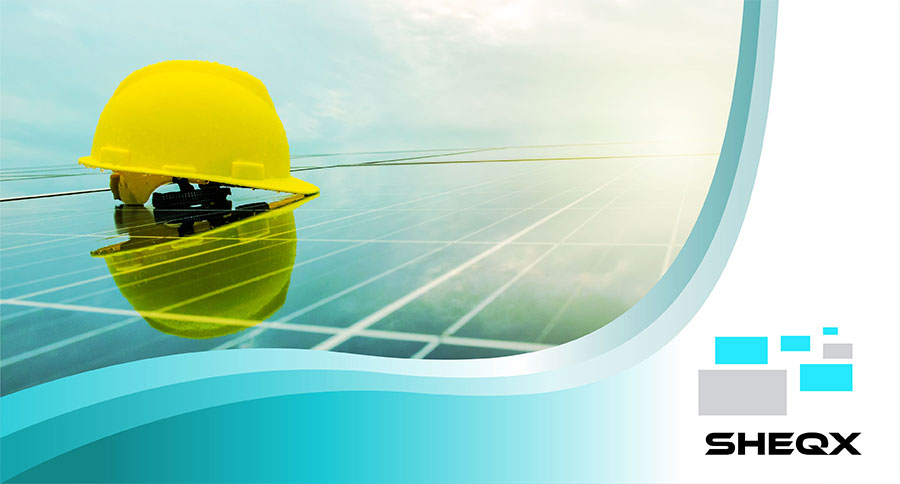 SHEQX
How to Ensure Employee Safety in the Workplace Part 2
Keeping your employees safe in the workplace is a given. Their welfare determines not only the productivity of your operations but also has huge legal implications – South Africa's labour law is one of the most comprehensive in the world. Ensuring safety, health, environment and quality compliance has become a huge priority in the workplace.
There are various laws regulating ways and means to ensure safety, health, environment and quality requirements are met to keep employees safe at all times. It is the responsibility of you as employer to ensure that these regulations are followed to prevent any harm.
We've compiled some ways for you to ensure safety, health, environment and quality compliance among your employees.
Ensure that all employees wear the right PPE
While failure to wear the right PPE (personal protective equipment) as required is a big cause of safety, health, environment and quality incidents in the workplace, employees tend to have an innate resistance to wearing and using it. This is not negotiable – you need to ensure that all employees are aware of the required PPE, and wear it when and where needed. This includes hard hats, goggles, gloves, earmuffs, earplugs, breathing masks and safety boots.
Inspect and maintain PPE correctly
Wearing PPE in safety, health, environment and quality compliance doesn't matter if the PPE is damaged or faulty. This makes it important to regularly inspect PPE and repair or replace it where necessary. Correct maintenance and storage goes hand in hand with this: make sure the PPE is cleaned and maintained on a daily basis and stored correctly to ensure its lifespan. Your employees' lives may depend on this, so it needs to be treated as a serious matter.
SHEQX's solution transforms your company's data into rich visuals for you to collect and organise, so you can focus on what matters to you. Stay in the know, spot trends as they happen and push your business further.
Store all materials and objects properly
In addition to preventing slips, trips and falls as well as falling objects and fire hazards, you also need to ensure that materials are stored safely and in the correct way to avoid the materials themselves becoming hazardous. An example would be storing a ladder in front of an electrical panel, creating a potential fire hazard, or storing flammable materials in a badly ventilated space. Have designated storage spaces for all materials and ensure that these are SHEQ compliant.
Proper use of equipment and machinery
Using tools the wrong way is a sure-fire way of getting hurt – ensure that all employees are trained in the correct and safe use of all equipment and machinery. Tools and equipment should be used for its intended purpose and nothing else: if someone needs to reach something, use a ladder and not a stack of boxes. No shortcuts!
SHEQX is a comprehensive, world-class safety, health, environment and quality solution that will help you create and implement all the systems, policies and procedures necessary to keep on top of your safety, health, environment and quality needs.
OUR SHEQX SOLUTION GUARANTEED TO HELP YOU IN BECOMING MORE SAFETY, HEALTH, ENVIRONMENT AND QUALITY COMPLIANT AND ENSURE A SAFER WORKPLACE. CONTACT US TODAY FOR MORE INFO!