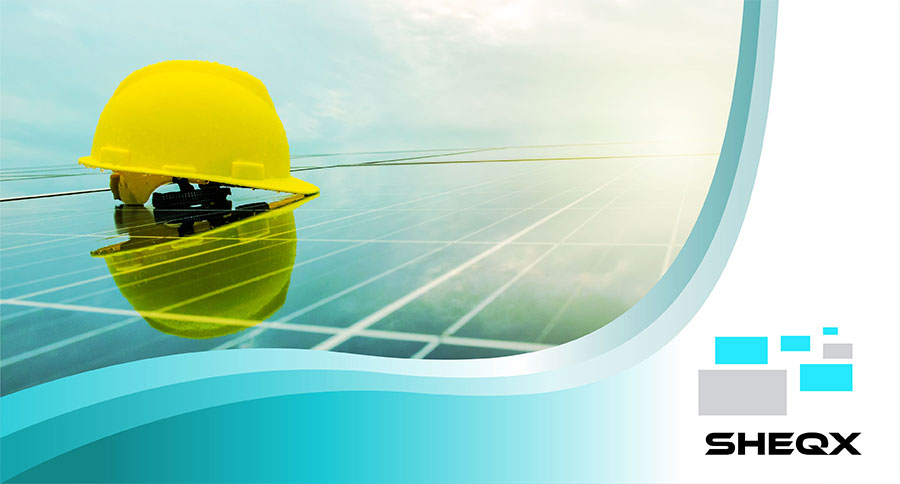 SHEQX
How to Ensure Employee Safety in the Workplace Part 1
Keeping your employees safe in the workplace is a given. Their welfare determines not only the productivity of your operations but also has huge legal implications – South Africa's labour law is one of the most comprehensive in the world. Ensuring safety, health, environment and quality compliance has become a huge priority in the workplace.
There are various laws regulating ways and means to ensure safety, health, environment and quality requirements are met to keep employees safe at all times. It is the responsibility of you as employer to ensure that these regulations are followed to prevent any harm.
We've compiled some ways for you to ensure safety, health, environment and quality compliance among your employees.
Be alert and aware of your surroundings
All employees must be aware of potential hazards and be vigilant against any action that can cause an accident. Place signs around the workplace to remind them of these potential hazards.
Prevent slips, trips and falls
These are some of the leading causes of safety, health, environment and quality injuries and incidents in the workplace. Ensure that there are no obstacles over which employees can trip and fall, and make sure walking surfaces are dry and non-slip. Cleaning protocols such as proper drainage and the correct cleaning materials for oil spills.
Prevent fire hazards
Make sure all combustible materials are handled in the correct manner and kept in a safe and suitable place. Flammable liquids should be handled with extreme care and any contaminated clothes should be changed immediately. Ensure passageways and doors are kept clear of obstacles and have an evacuation plan visible and made available to all employees, with regular safety, health, environment and quality evacuation drills. Importantly, have the correct and necessary fire extinguishing tools available throughout the premises.
SHEQX's solution transforms your company's data into rich visuals for you to collect and organise, so you can focus on what matters to you. Stay in the know, spot trends as they happen and push your business further.
Prevent falling objects
Make sure that boxes and material is stacked securely and have the necessary support where needed to ensure safety, health, environment and quality compliance. There should be railings to prevent stacks from tumbling. Keep heavier objects on lower shelves and lighter objects at the top. Place objects well away from the edges of shelves and other surfaces. Do not stack objects in areas where employees walk often.
Prevent dust accumulation
Even 1cm of dust covering as little as 5% of a room's surface can be a significant fire or dust explosion hazard, so you need to regularly remove dust from the entire premises. While vacuuming is the preferred safety, health, environment and quality method of getting rid of dust, sweeping and water-down methods can also be used. Dust can also negatively affect the performance and lifespan of some types of equipment and machinery, as well as case malfunction and accidents.
Clear clutter
Clutter causes more objects and hazards such as falling objects, which need to be avoided. It means that employees have less space in which to move, which poses another safety, health, environment and quality hazard -equipment and machinery need the correct amount of space when in operation to operate safely. Keep passageways, stairways, doors and emergency exits tidy and clear of clutter; and empty trash bins before they overflow.
Keeping your employees safe and staying in compliance with safety, health, environment and quality regulations need not be a mountainous task – just follow these simple guidelines. Keep an eye out for some more great tips in the next two parts of this article.
SHEQX is a comprehensive, world-class safety, health, environment and quality solution that will help you create and implement all the systems, policies and procedures necessary to keep on top of your safety, health, environment and quality needs.
OUR SHEQX SOLUTION GUARANTEED TO HELP YOU IN BECOMING MORE SAFETY, HEALTH, ENVIRONMENT AND QUALITY COMPLIANT AND ENSURE A SAFER WORKPLACE. CONTACT US TODAY FOR MORE INFO!