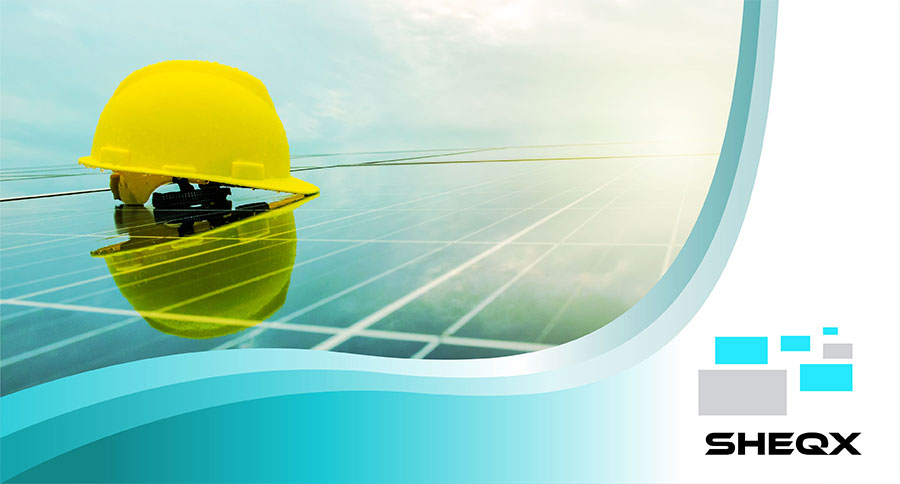 SHEQX
Must-Have Skills of the Modern SHEQ Professional Part 1
Gone are the days of traditional health and safety principles – no longer is the health and safety officer limited to developing and implementing health and safety policies from an office, occasionally policing to check if employees follow these policies and regulations.
Instead we find a professional whose job has evolved into so much more. Health and safety has been expanded to safety, health environment and quality, or SHEQ, and with the growth in the scope of their responsibilities, so too has the skills set required of the modern SHEQ professional expanded.
Traditionally there are five areas that comprise of the comprehensive package of skills required of the modern SHEQ professional, namely skills, knowledge, attitude, training and experience. But these are not enough in today's workplace culture. Nowadays, the SHEQ professional must also have commercial awareness, operational awareness, charisma and excellent communication skills. These skills will allow him or her to ensure streamlined SHEQ compliance in any company environment.
Understanding how the company functions and what the business strategy of the company is, is crucial to the modern SHEQ professional. This commercial awareness must include the basic principles of finance, profit and loss, budgeting, cost control and other factors that affect the company's bottom line. A lack of commercial awareness will mean that the SHEQ planning may not be streamlined to the company's objectives and financial scope, which can lead to financial losses in case of accidents happening. The SHEQ professional needs to know where to invest in training and set money aside for contingencies.
SHEQX's solution transforms your company's data into rich visuals for you to collect and organise, so you can focus on what matters to you. Stay in the know, spot trends as they happen and push your business further.
The SHEQ professional also needs comprehensive knowledge and understanding of the different departments in order to develop a comprehensive SHEQ strategy for each department's unique needs. By fully understanding the operational requirements of the department, the SHEQ professional can then identify potential hazards and risks, and plan accordingly.
These solutions need to be practical and applicable to the relevant department, so close cooperation and an empathetic relationship with the head of the department and preferably also the employees in the department is crucial. The SHEQ professional must be able to foresee hazards and risks and enable the employees in the department to avoid and manage these in a manner suited to their day-to-day operational realities.
Keep an eye out for Part 2 of this article!
WE HAVE DEVELOPED A UNIQUE, WORLD-CLASS SHEQX SOLUTION, THAT WILL BE OF GREAT VALUE IN ENSURING SHEQ COMPLIANCE IN THE WORKPLACE. CONTACT US TODAY FOR MORE INFORMATION.