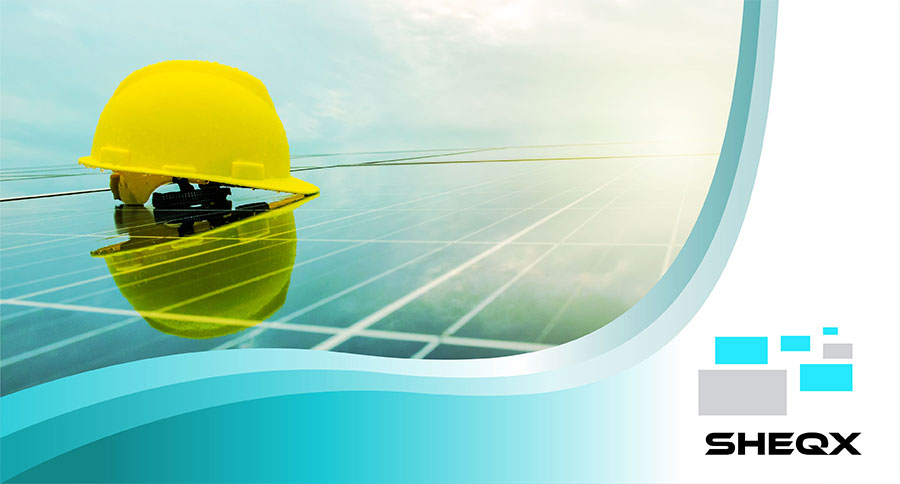 SHEQX
Countdown to POPIA
In an increasingly connected world, personal information and data protection has become a primary concern for legislators in several districts. In South Africa, the right to privacy – including those of persons in companies and closed corporations, is established as a human right in the Constitution of South Africa, 1996.
It is generally accepted that data is an invaluable asset within any company, while privacy is invaluable to human beings. The reconciliation between these two variables is through various regulations that grant individuals the right to privacy. Businesses operating in South Africa are currently faced with implementing the Protection of Personal Information Act of 2013 (POPIA).
There are less than 30 days to go before business owners must comply with South Africa's strict data privacy law.
SHEQX's solution transforms your company's data into rich visuals for you to collect and organise, so you can focus on what matters to you. Stay in the know, spot trends as they happen and push your business further.
POPIA
The POPIA of 2013 came into effect on 01 July 2020 but allowed companies one year to comply until 01 July 2021. This legislation aims to manage personal information and data protection in a firm effort to align all South African data protection laws with international standards and protect South Africans from fraud and invasions of privacy.
POPIA presents one of the most disruptive compliance changes for South African businesses. Overall, it alters how companies deal with information in their current context of increased connectedness. POPIA is a framework of principles, tasks, regulations and applications, covering all areas of information management. It deals with essential questions such as:
What happens to personal information?
How is personal information processed or shared?
Who receives personal information?
Individuals and legal entities would have had a reasonable duration to prepare themselves for the implementation of POPIA. It is advisable to start taking the necessary measures towards compliance. Failure to comply could result in imprisonment or hefty fines.
MSXCYBER at XGRC Software
To establish compliance, organisations need robust managements programmes and continuous training and awareness. Privacy officers need to collaborate with internal stakeholders and larger groups to apply privacy legislation successfully and ensure that compliance programmes align with the organisation's business strategy. Employees must be adequately trained – understanding the needs for compliance, legislation application and the potential effects of mistakes and violations.
At XGRC Software, our Information Security Management System (ISMS) is a set of policies and procedures to manage your organisation's information risks. It is an auditable international standard that requires you to implement and maintain best-practice information processes with the following benefits:
Protection of organisational assets and reputation
Compliance with latest regulatory requirements
Minimisation of penalties and losses through data breaches
Will your business be prepared for POPIA come 01 July 2021?

CONTACT XGRC SOFTWARE FOR MORE INFORMATION ON AN INTEGRATED MANAGEMENT SOLUTIONS. CALL US ON 087 802 0179 OR EMAIL US AT

[email protected]