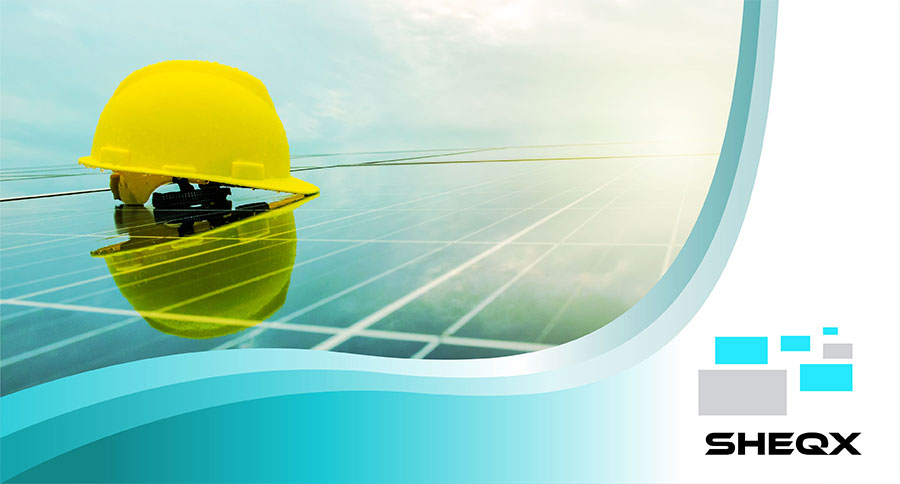 SHEQX
14 Health and Safety Compliance Must-Haves Part 1
Health and safety rules and regulations are a must-have for any company. The health and safety of your employees should always be at the forefront of your decision-making. Compliance to these safety, health, environment and quality management systems is one of the most important functions of both employer and employee.
Implementing these measures may not always be the easiest of exercises, but considering the importance thereof, you need to do whatever it takes to ensure compliance.
Let's have a look at the must-haves when it comes to your company's health and safety compliance.
Access to the OHS Act
For employees to have access to the Occupational Health and Safety Act and the rights and requirements it sets out, you as employer must by law make a copy of the Act accessible to employees. They can then see for themselves the importance of the rules and regulations, as well as why compliance is so important.
Proper PPE
Wearing the proper PPE (personal protective equipment) can greatly reduce physical harm due to accidents. PPE includes gloves, protective clothing, safety goggles, face masks and such. PPE is also heavily regulated by law, and compliance should be strictly monitored.
Maintenance of and access to machinery
Machines that pose a threat to employee health and safety because they are dangerous to operate should be properly maintained and kept in perfect working condition. There should also be measures in place to ensure there is no accidental or unauthorised access to these machines, thereby limiting the chances for injuries and accidents to happen.
Enforce the identification and documentation of non-conformance events and follow a structured analysis and root-cause identification process as well as preventative and corrective action planning with our SHEQX Solution.
Safety training
You need to have at least one trained First Aid officer for every hundred employees, but it's advisable to have a few employees who are trained to do basic first-aid – in fact, it's not a bad idea to give all employees training in basic first aid. The more people able to help, the better the injured or ill employee's chances of recovery.
You should also have a fire and safety procedure in place, and have designated people trained to remain calm, take control of the situation and get people out of the danger area in case of fire or other physical threats.
Health and safety officers
All health and safety officers, including first aid officers, should be appointed in accordance with the Occupational Health and Safety Act. The appointments should be formal and communicated in writing, with each officer's responsibilities and duties clearly set out. The onus rests on the employer to ensure that each officer has the relevant abilities and training to execute these responsibilities.
Injury on duty (IOD) reports
Should an employee be injured while on duty, it's imperative that he or she complete an IOD form as soon as possible. These reports help to assess threats and risks in the workplace environment, which can lead to the prevention of similar injuries in future. IOD reports are strongly regulated by law.
Health and safety policy
This statement covers all the goals and principles of the company regarding health and safety. It is a formal statement of the company's commitment to keep employees safe and free from harm. The policy should be available to all employees at any given time, and be reviewed on a regular basis to keep it current.
Read Part 2 of this blog for seven more must-haves when it comes to SHEQ management.
Keeping track of all these must-haves can seem a challenge, and that's why Strategix developed our SHEQX management solution.
OUR SHEQX SOLUTION IS WORLD-CLASS, EASY TO IMPLEMENT AND ENABLES EFFECTIVE MANAGEMENT OF ALL YOUR SHEQ REQUIREMENTS.

CONTACT

US TODAY!