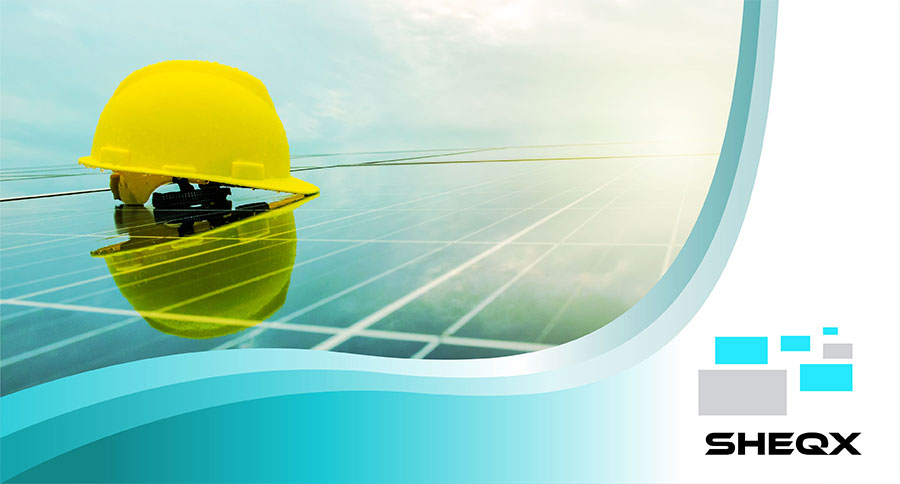 SHEQX
Q&A WITH STRATEGIX EXECUTIVE DIRECTOR: JACOB O'BRIEN
Jacob started his adventure in the software industry in 2005, focusing on building quality software. He has had a hands-on approach in delivering successful software implementations in a vast number of industries, including logistics, insurance, business process automation and HSE (health, safety and environmental) solutions.
Jacob joined Strategix Application Solutions in 2016 as the Executive Director. He holds an honours degree, BSc degree, a BTech degree in Business Information Technology as well as an International Diploma in Information Technology. He is also Microsoft Certified in C#, HTML 5, CSS3 and JavaScript. We caught up with Jacob to get some insight into Strategix's exciting new HSE product.
Q: Tell us a little more about your experience in the custom software development industry?
A: I started out as a software developer just trying to deliver the best products I could. From very early on, I focused on ways to simplify the way software is developed to make it more affordable for the client. I realised that the efficiency of a software developer is not the only factor in achieving this, and made a leap of faith into the business side of software to see where I could approve my processes. I have implemented software for logistics, insurance, construction, mining, automotive, business process automation and various HSEQ solutions.
Q: What would you say is your personal biggest achievement thus far?
A: Building lasting quality relationships with all of the clients with whom I have had the opportunity to work, while at the same time creating a software framework that is flexible, reliable and cost-effective.
Q: Describe your organisation in three words?
A: Dynamic, innovative and family.
Q: What sets Strategix apart for the competition?
A: The service we provide to our existing customers is more important to us than signing new customers. We see our customers as invited guests to a party, and we are the hosts. It's our job every day to make every important aspect of the customer experience a little bit better. Merely satisfying customers will not be enough to earn their loyalty. Instead, they must experience exceptional service worthy of their repeat business and referrals.
Q: How did the Strategix HSE solution originate – what was the driving force/motivation/inspiration?
A: I grew up in a mining family. My dad held various management positions, of which the most recent was VP for Sibanye Gold Cooke Operations. Growing up, I use to visit him at his office and would notice that every time I went to visit, there was a new campaign promoting health and safety. For him, the most important base of mining was safety. I think that in any creative space, you tend to project what you know.
In my mind the market needs a fresh take on HSE software and that's exactly what we did.
Q: What sets the Strategix HSE solution apart from competing HSE vendors?
A: Our main focus is on making the client's life easier. We can offer a solution that complements their current HSE software, e.g. our incident management mobile solution available on all competing platforms, or our USSD add-on allowing the user to immediately log the incident at the scene, even if they don't have a smart phone. This is similar to a 'please-call-me', but has more data working back and forth.
We also offer an end-to-end HSE solution with exciting extra features like Outlook integration, mobile support and cost-effective customisation. Our solution also allows you to add functionality to incorporate other business processes outside of the HSE universe and add extra value to your solution.
We also provide industry experts who review and consult on your solution throughout the development life cycle, to ensure compliance and quality.
Q: Many companies find it difficult to make a business case for HSE software. Do you have suggestions for demonstrating the value of these systems to senior management?
A: Apart from the obvious, such as less time spent on reporting or having one integrated overall view, an immediate suggestion would be "quick wins". I think that when we evaluate HSE solutions, we tend to only focus on the whole suite of modules on offer. At times an executive is fully invested in a complete, robust offering; where a more viable option might be to start with one aspect that can add immediate value.
Incident management is a common go-to and implements an aspect of a solution with clear objectives and KPIs, which, ideally, are tied directly to financial metrics, to demonstrate the success of a solution over a set period post implementation.
This will build the case for further investment in a more comprehensive solution spanning all areas of HSE management.
Q: What is the main value-add that Strategix's HSE solution offers potential customers?
A: There are many companies that offer really good HSE software. As a custom software development house, we are able to provide a quality solution with a vast amount of features and added value at a very competitive price.
Because our main focus is the client, we offer features like Outlook integration, a mobile application, USSD incident management interface and free one-off imports for a very easy transition. We also have multiple industry experts that evaluate every field on the solution to ensure your ISO compliance.
Another great value add is that we don't "implement and run". We help you to manage the system and include multiple follow-ups with our consultants to ensure the software is working for you and not the other way around.
Q: In your experience, what is the relationship between incident rates and profitability?
A: The hard costs of an incident, e.g. medical, compensation and insurance are but the tip of the iceberg.
Beneath the water lies indirect costs, such as worker culture and brand perception; as well as direct costs, which refer to factors such as claims management, legal fees and property damage. Indirect costs are more complex to quantify, but do attribute to overall costs.
Q: What does your average work day look like?
A: Apart from day-to-day operations I'm constantly trying to find new ways of improving the quality of products we deliver. One of the best ways to achieve this is by spending time with our current client base and seeing where our technology could improve. When you dream in isolation, you tend to only meet your own needs.
"Get closer than ever to your customers. So close that you tell them what they need well before they realise it themselves." ~ Steve Jobs
Q: What is the best part of your job?
A: Seeing people use our software and gaining value from using it makes my day, but when we meet a client where we are challenged to provide a solution to a complex requirement … That's where I'm really in my element.  
SAFETY, HEALTH, ENVIRONMENT AND QUALITY SHOULD BE TOP PRIORITY IN YOUR ORGANISATION, CONTACT 

SHEQX 

AND LET US HELP YOU ACHIEVE YOUR GOALS.